As some of you may know i bought a C70 off Ross over at
Rusty Nail Racing
As i bought it back in april..
..it went from a 70 to a 125 in a matter of seconds!.. then to a 110 in 2 days - fooked clutch.
Then the fun began..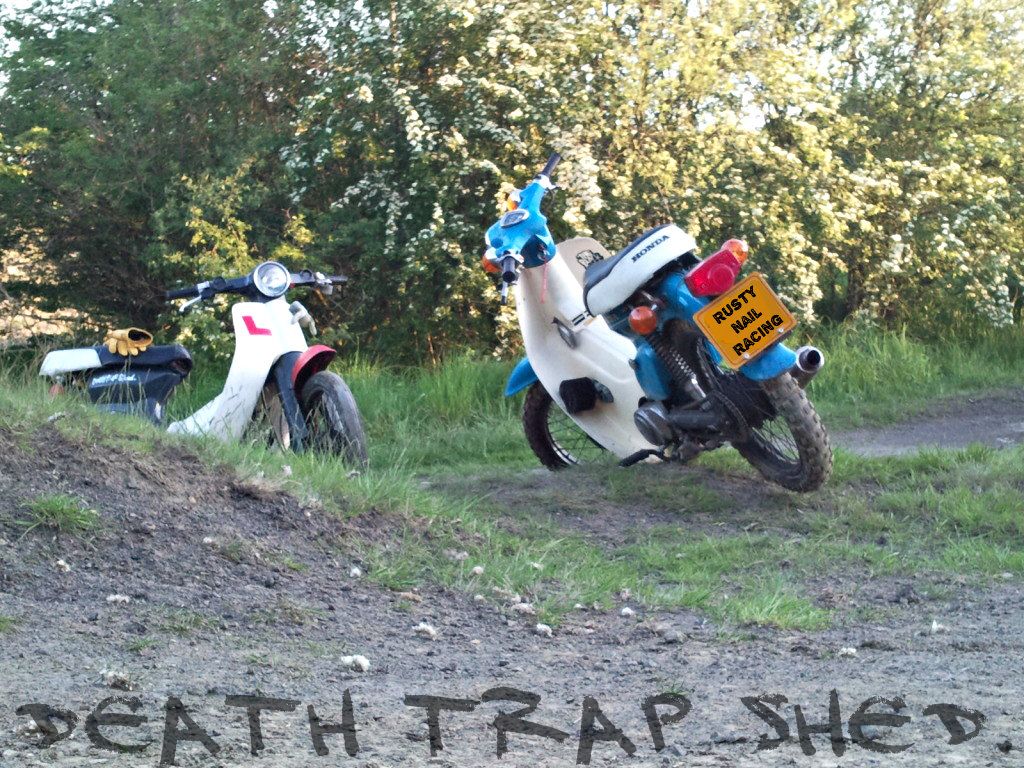 All fun n games doesn't end in tears! it ends in weight loss and custom shit ..oh, an coolness!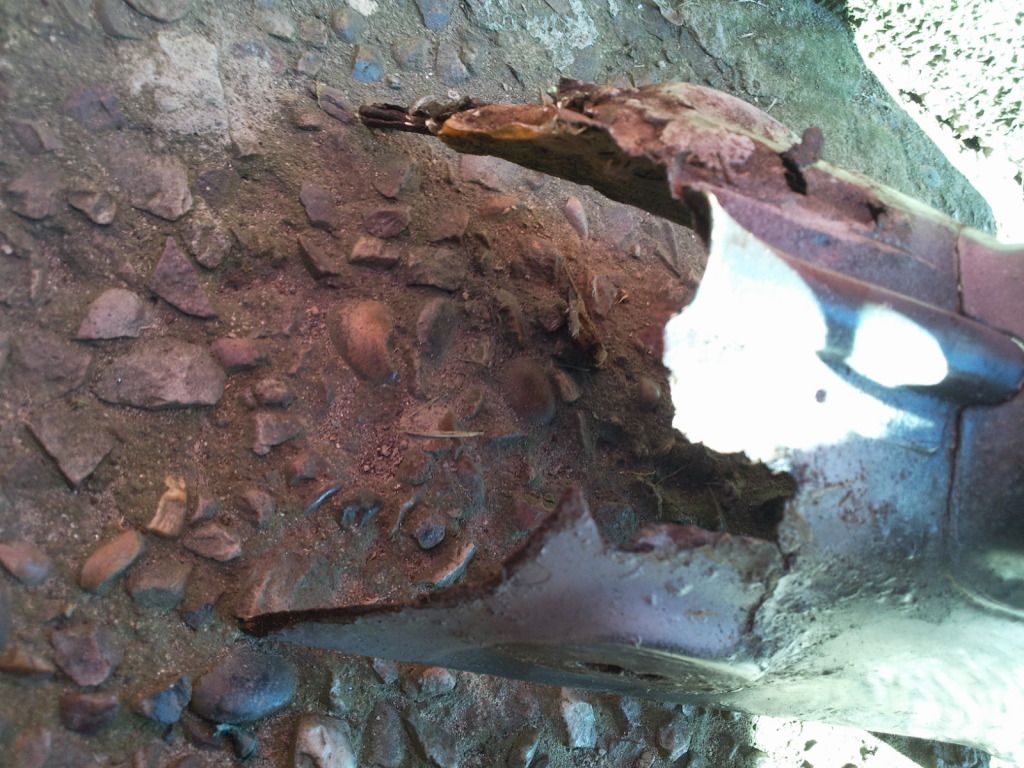 see, its cool ..its got bags o' the shit..
I had the Cg bars hangin' off the wall, from my other project
(updates due shortly)..
an what better way to use em, bang em on the 70! ..sportin' a nice pair a knobbly knobblys..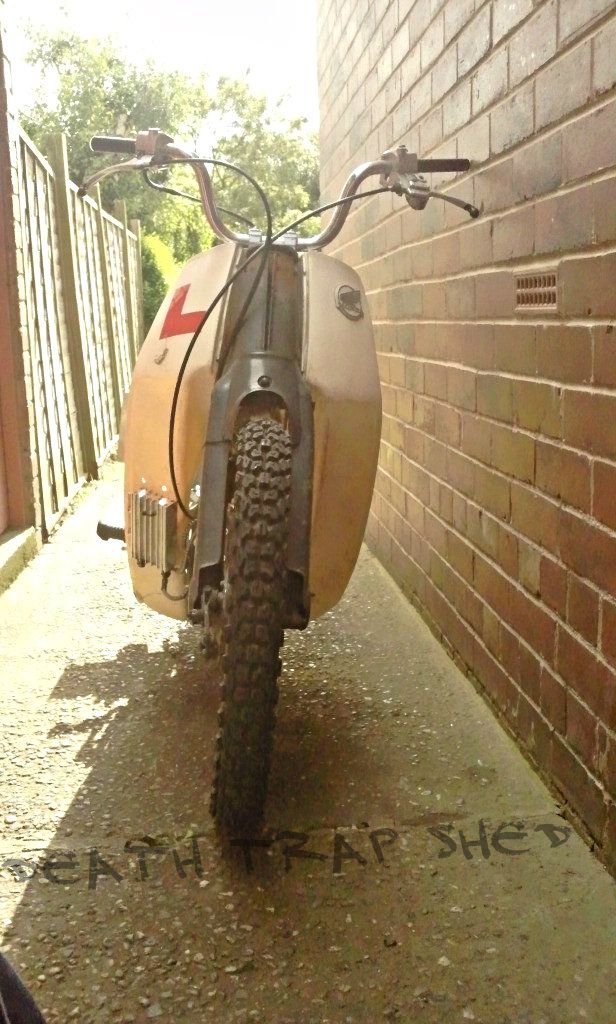 Fuck yeah!